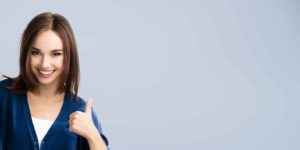 When was the last time you actually posed proudly for a photograph, showing your whole smile? If you have been avoiding showing your teeth, because of noticeable imperfections like staining, inconsistencies or even minor gaps, it is time to talk to your dentist about how cosmetic treatment could help to improve the look of your smile. Few physical attributes make a greater impression than one's smile. You can help make sure yours is creating a positive impact, with treatment like professional teeth whitening or porcelain veneers.
What Treatment Is Right for You?
To determine what treatment is best for you, talk to your dentist about the issues causing you concern. For staining, the dentist might recommend professional whitening treatment, for instance. For more complex issues, however, the dentist might recommend cosmetic bonding, porcelain veneers, or even a combination of treatments as part of a customized smile makeover. In most cases, aesthetic issues can effectively be addressed with cosmetic treatment, though in some cases the dentist might even recommend a long-lasting and beautiful dental restoration, instead. For instance, porcelain crowns can help to protect teeth made fragile and jagged from years of teeth grinding.
Enjoy Your Bright Smile Longer with These Simple Tips
Of course, you can also help to prolong your great cosmetic results by making smart choices about what you eat and drink, and in your daily hygiene routine. Avoiding staining beverages like dark teas, coffee, red wine and soda can help to keep your teeth looking white longer. If you are going to enjoy these drinks, doing so with a meal can help to mitigate the staining effects.
Brushing and flossing daily is another easy to way to protect your pearly whites, though, as are regular dental cleanings.
Interested In Scheduling Cosmetic Dental Treatment?
Cosmetic dentistry like professional teeth whitening or porcelain veneers could help you achieve a more beautiful smile. Call Lake Forest Dental Arts in Lake Forest, IL, today, at 847-234-0517 to schedule a cosmetic consultation.