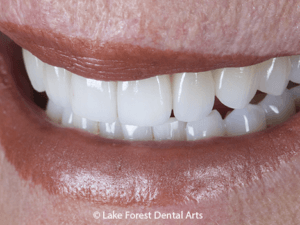 If you have visited us before, you are likely aware of our philosophy that extends into providing patients with beautiful, natural looking smiles. We base your care on artistic dentistry, an approach to guiding you toward the most beautiful smile that best complements your features, while matching your smile goals and other preferences, such as budget. While you may like what you are hearing, you may find yourself coming up with a list of associated questions. Rather than wondering any longer, we encourage you to learn a bit more about our method. Are you struggling to hide your dental imperfections? Come in for a second opinion so you may ask your additional questions in person as we create your care plan. Learn how designing your smile can be a learning experience and quite beneficial to your desired end results.
Your Consultation is the First Step in Designing Your Smile
The first and most important introductory step to artistic dentistry is meeting with you, our patient. You are completely unique, as is your smile, your wants, and your needs. We will design your smile based primarily on your smile goals, which may include attention to the investment you are prepared to make, repairs or replacements you require, camouflaging of certain esthetic concerns, improving tooth shape or length, and even improving the whiteness of your smile. Keep in mind that we have seen nearly everything you can imagine – we encourage you to be open and honest about your concerns and your dreams.
The Planning Process
Planning your new smile does not simply mean that we will tell you which treatments will work and leave it at that. Instead, we will thoroughly examine your teeth and gums. We will also document your appearance through a comprehensive approach, which will include taking pictures of your smile, as well as the way your entire face looks. We consider every aspect of your smile and how it affects your appearance, so the end result looks natural and harmonizes beautifully with your features.
Learn more about Designing Your Smile Expressly for You
Aside from providing dependable general and restorative dentistry services to our community, Dr. James Fondriest also holds respected academic appointments at the Pankey Institute in Key Biscayne, FL, and the Spear Institute in Scottsdale, AZ, and he is a former adjunct Associate Professor in the Department of Prosthodontics at the University of Florida Dental School. At Lake Forest Dental Arts, Dr. Fondriest combines his impressive array of experience with modern technology and caring, compassionate, knowledgeable staff, and we proudly serve patients from Chicago and surrounding communities. To schedule a consultation, call our office today at (847) 234-0517.