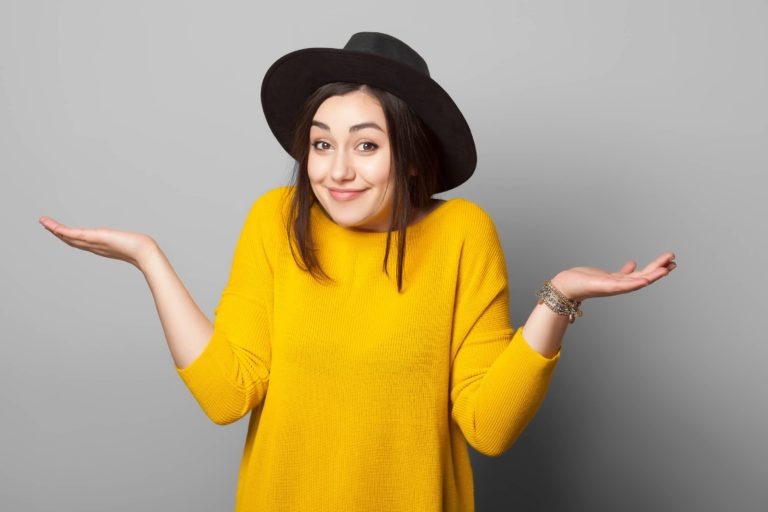 You may find yourself quickly agreeing with others in conversation that of course, dental implants are the best for replacing missing teeth! However, you then realize that while you feel fully on board with this idea because you've heard about them so frequently (and always in the best light), you don't really know what they are, how they work, or what makes them so great. In fact, have you wondered what is an implant? If you are in need of one tooth replacement or more, our Lake Forest, IL practice thinks you'll be quite pleased with the details as we teach you just a little more about what you can expect from implants!
An Implant Is…
As you find yourself on the journey toward restoring your smile after tooth loss with our artistic dentistry team, you will find that dental implants are an option (and one that many patients absolutely love!). However, when pressed to actually describe an implant to yourself, you may not have much to say. Let's help you feel fully educated on the topic! First, an implant is a post. It's made of biocompatible titanium, which means it's a metal that is safe for your body. Next, it's only going to replace the part of your tooth that rested with your gum tissue and jaw tissue, which is known as your roots. This is a good thing, though: It will support the rest of your tooth replacement (the restoration), which thereby allows you to restore the full tooth.
What Dental Implants Are For
One of the biggest misconceptions about dental implants is that they make traditional tooth bridges and dentures obsolete. On the contrary, implants don't replace these prostheses, but rather offer an advanced and more lifelike solution for supporting them. Where bridges must be secured to healthy abutment teeth and dentures rely on adhesives (and clasps, for partials), implant posts mimic the anchoring roots that support your natural teeth. This gives your new teeth the comfort, stability, and strength of your natural ones, all without the need for extraneous supportive measures.
What Makes Dental Implants Unique?
Dental implants are comprised of three separate parts: a replacement tooth (sometimes a partial denture), a titanium post (which mimics the natural tooth's root), and an abutment , which connects the two. The post is first surgically inserted into the jaw, where the tissues can then grow right around it. This process is called osseointegration, and it is one of the unique benefits of dental implants. Osseointegration is also what helps make the post a permanent and stable base for a replacement tooth, so much so that it the post itself will last a lifetime, even if the replacement tooth itself, such as a dental crown or partial denture, needs to be replaced in the future.
It is important to talk with your dentist about your prosthetic options, prior to settling on a course of treatment. Whether dental implants are right for you can be determined by first discussing your goals for treatment, your budget, and also allowing the dentist to perform an exam to see if you're a good candidate for dental implants. Because they involve oral surgery, and need your gum tissue and jaw to first be in good health, some patients may require restorative treatment before a dental implant becomes a viable option for treatment.
Why They Work for Most People
The other reason why so many people get dental implants is because they can. Implant posts are safe for all patients – they're made from biocompatible titanium that the jawbone accepts and fuses to naturally as it heals. As long as your gums are free of disease and your jawbone is still strong enough to support them, you can be a good candidate for dental implants simply by having lost one or more teeth. There must be enough bone to hold the implant root. There is also a minimum space for the implant to be placed.
An Implant Is Restored With…
You can use dental implants to support one of a variety of restorations. Remember that if you're missing one tooth or many teeth, we may attach a prosthetic to restore your entire tooth with beautiful results. Patients can choose to place one porcelain dental crown per implant. Or, they may replace multiple teeth with an implant supported bridge. You may also choose dentures that receive support from implants.
Reasons for Seeking Dental Implants
Dental implants replace one or more missing teeth. A variety of factors can lead to missing teeth, including:
Severe tooth decay
Trauma
Dental implants provide either a permanent alternative to dentures or a more secure form of removable dentures. With dental implants, patients enjoy a natural looking smile that functions beautifully. Implants also don't require adhesives, and they never slip when the patient is eating or speaking.
How Do Dental Implants Work?
After a consultation and oral examination, Dr. Fondriest will decide if dental implants are the right choice for replacing your missing teeth. The next step involves anchoring biocompatible titanium posts into the sockets left by missing teeth. Dental implants anchor full dentures or simply replace a few missing teeth.
After placing the posts, Dr. Fondriest will wait three to six months for the bone to bond with the posts. This process is known as osseointegration. Crowns will be placed on the top of the posts, restoring your smile and blending with your natural teeth. For full or partial dentures, a set of new teeth will be crafted and affixed to the posts.
Dental Implants and Bone Loss Prevention
Once a patient begins to lose teeth, bone retention becomes a major issue. When a tooth is missing, the jaw ridge often shrinks, and the body stops providing calcium and phosphorus to that portion of the jaw. Soon, bone loss begins, and just the act of chewing or talking further damages the already vulnerable jaw bone. Dental implants don't just look like natural teeth; your body actually reacts to them as if they're your natural teeth. The body re-initiates supplying nutrients, and bone loss is eliminated.
If You Are Interested…
If you are interested in dental implants, even if this is your first true introduction to considering them, we invite you to talk with us during a visit. When you spend time with our team, you will quickly learn that replacing missing teeth can have an absolutely beautiful, natural-looking end result.
There are common mistakes that are made when planning for implants. It is good to consider a another opinion with any significant treatment.
See Us To Learn More About Implants
Schedule a consultation with our practice soon, so you may learn more about how we may provide you with dental implants to improve your smile.
We also proudly serve residents of Chicago and all surrounding communities in the Chicago Metro area.
To schedule a consultation, call our office in Lake Forest, IL, today at 847-234-0517.