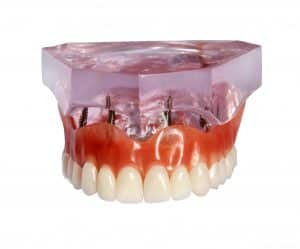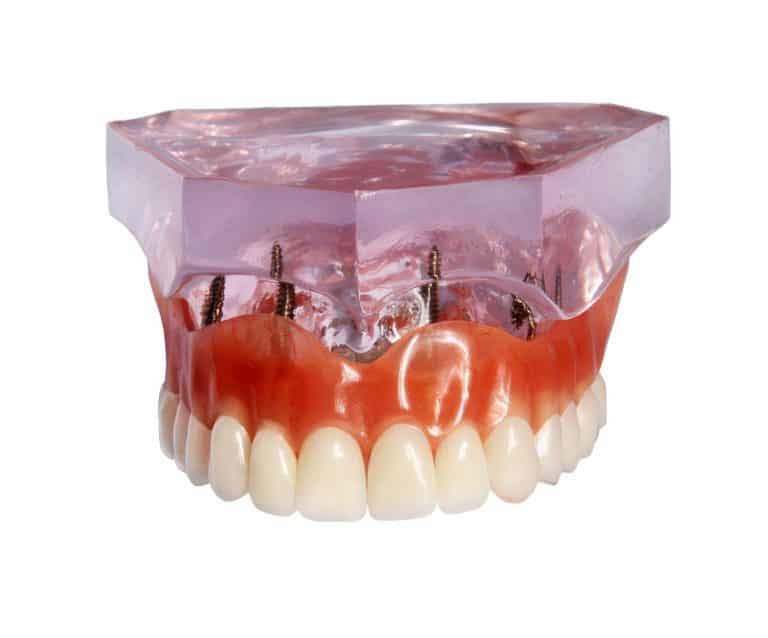 Dentures are one of the oldest forms of dentistry. Today, dentures are designed and crafted with such realism that they're usually undetectable when in place. However, even the most advanced dentures lack something that your healthy, natural teeth rely on—the support of a root, or anchor, held securely within your jawbone. Today, we examine how modern dentures work and how dentures supported by implants are better. Your dentist might recommend upgrading your denture by inserting a series of dental implant posts to support it.
How Modern Dentures Work
Modern dentures come in a variety of shapes and sizes, from partial prosthetics that fit around existing teeth to full dentures that completely rebuild your upper or lower dental ridge. Both partial and full dentures are supported by a comfortable, gum-colored base that fits comfortably and snugly on your dental ridge, sometimes with the help of adhesive. In the case of partial dentures, that support is bolstered with the help of small, comfortable clasps that fit around other teeth.
The Benefit of Having Dentures Supported by Implants
The beauty of most dentures today is that they're crafted from highly lifelike porcelain, which is virtually indistinguishable from your natural tooth structure. Without a root-like anchor, however, the realism falls short. For many patients, dentists often suggest support a custom-designed denture on a series of dental implant posts, which are prosthetic anchors made to mimic teeth roots. Implant posts are inserted into your jawbone, which can take 4-6 months to heal around the posts permanently. Then, your dentist can use the implant posts to secure your custom denture with unmatched comfort and stability.
Learn more about Dentures supported by implants
Modern dentures are already designed to be highly lifelike. But, with dental implants, they can look, feel, and act more like natural teeth than ever before. To learn more, schedule a consultation by calling Lake Forest Dental Arts in Lake Forest, IL, at 847-234-0517. We also proudly serve residents of Chicago and all surrounding communities in the Chicago Metro area.