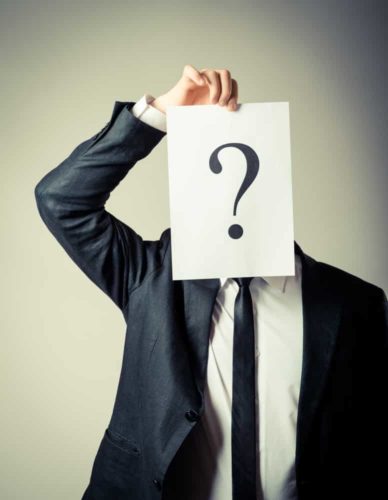 Will a crown be obvious if I get one in my smile? Have you recently discovered you have a big cavity and are wondering how you can fix your smile cosmetically? Are you worried whether or not it's even possible? Do you need an extraction and a restorative treatment that will keep the rest of your smile in tact? Dental crowns have a variety of uses and benefits, which is why they have become one of the most popular forms of restoration. If you want a more attractive and stronger smile, it is time to see how a dental crown can help.
Won't a dental crown be obvious and look out of place?
Porcelain is used in most modern dental crowns because of its strength and customizability. Skilled ceramicists are able to craft crowns to match a patient's natural teeth shade, shape, and even to replicate their sheen. This helps to create a natural-looking restoration that most people won't even notice.
Tooth breakage, decay, and failed dental work negatively affect the appearance and functionality of your teeth. Dr. James Fondriest, a Chicago cosmetic dentist­­­­­, places top-quality porcelain crowns that will repair your teeth and improve the way you look.
Unlike metal crowns, porcelain crowns:
Blend with the natural color of your teeth
Can last for several decades with proper care
Require less tooth reduction
Are biocompatible (accepted by the body), which makes them healthier and reduces the potential for gum recession
Do not contain mercury
Dr. Fondriest offers a variety of crown types:
e.max: The latest option on the market, e.max is 2.5 to 3 times stronger than other ceramics, and it has the translucence and color of natural teeth. Dr. Fondriest prefers placing e.max for front teeth.
Empress: These restorations are lovely, with a secure fit and a natural appearance. Empress crowns are only moderately strong, so Dr. Fondriest does not use them in patients with bruxism (grinding and clenching teeth).
Feldspathic: This ceramic is considered the most beautiful by many dentists, but it requires a highly-skilled ceramist (like the one Dr. Fondriest works with) to create fittings from it. Feldspathic crowns are costly because they are tricky to place, but they are well worth the price. Dr. Fondriest has placed Feldspathic fittings with gorgeous results.
Procera: More tooth reduction is needed for Procera crowns because of the layering technique used to make them. But when produced by a master ceramist, Procera crowns can produce breathtaking results.
Will a crown be able to withstand daily wear?
Yes. Aside from being natural-looking, dental porcelain is valued because of its durability. It is nearly as strong and stain-resistant as your teeth's natural enamel, which enables you to care for your crown the same way you do your other teeth. This makes dental crowns a convenient form of restoration.
Are dentures my only option for dealing with a lost tooth?
No. Dental crowns can be used in conjunction with titanium posts to create dental implants, which are the most stable form of restoration after tooth loss. The post helps to hold the crown in place, and to nourish your jaw the way a natural tooth root does. Dental crowns can also be used as an integral part of a dental bridge, which is another popular form of completing a smile after tooth loss.
Learn more why a crown can be made less than obvious
Aside from providing dependable general and restorative dentistry services to our community, Dr. James Fondriest also holds respected academic appointments at the Pankey Institute in Key Biscayne, FL, and the Spear Institute in Scottsdale, AZ, and he is a former adjunct Associate Professor in the Department of Prosthodontics at the University of Florida Dental School. Dr. Fondriest combines his impressive array of experience with modern technology and caring, compassionate, knowledgeable staff, and we proudly serve patients from and all surrounding communities.
If you prefer to have your dentistry appear less obvious, then consider a high end dentist working with a world class technician. To schedule a consultation, call our office today at 847-234-0517.