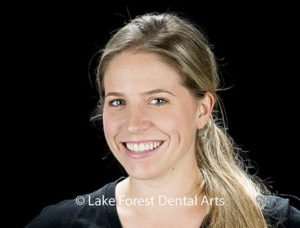 There's a reason that dental crowns have a name fit for a king. The custom crown serves many needs. Even more, today's dental restorations are natural looking. You may need a crown to fix deep tooth decay. Perhaps you want straighten a crooked tooth. Our doctor will deliver a natural looking crown that fits, functions, and feels like a real tooth. It can look even better than your natural tooth.
What can a natural looking crown do for me?
We consider dental caps both good for oral health and cosmetic agendas. Different types of crowns can correct a wide range of dental issues, and now more than ever before, other than gold crowns, they look great!
Restore a tooth or a dental implant with a natural looking crown
Crowns restore teeth damaged by injury, decay, or wear and tear. With deep dental decay, a tooth might no longer be able to function properly. Eating becomes painful, and you may even avoid chewing on one side of your mouth.
First, the dentist will remove the decay from the damaged tooth. Then he can fit you for a restoration that restores comfort, as well as form and function. We place them following root canal therapy, as well. Germs that reach a tooth's inner core spread quickly. The nerve becomes damaged, and as the problem grows, pressure on the nerve causes pain. To stop the infection and to save your natural tooth, your dentist may perform a root canal. First, he will remove the hard and soft tissue from the tooth. Then he'll insert a man made substance into the tooth's core.
A custom, natural looking crown placed over the tooth will restore its strength. Root canal therapy, or RCT, can save a tooth from needing to be removed.

Cosmetic Improvement
An oddly shaped, small, or crooked tooth will look better with a cap. Dr. Fondriest can design a custom restoration to close a diastema or to reshape the tooth. We craft natural looking crowns using fine materials that mimic the natural color and luster of enamel.
With our technique that matches the shade of your tooth, these restorations blend well with the color of enamel on other teeth. (Some people choose to have a quick teeth whitening treatment before getting a crown.)
Slightly twisted teeth benefit from crowns, as well. The dentist will shape the enamel first. Then, when the tooth colored cap is placed, the restored tooth will be in line with teeth on either side.
Crowns that look real can create a perfectly straight row of beautiful teeth. They may also save you the time and hassle of needing treatment to fix crooked teeth.
What makes crowns natural looking?
Permanent crowns are a popular and common treatment. They fully encase your teeth. Teeth in the front of the mouth can't stand extremely intense forces when biting. All-ceramic (also called all-porcelain) crowns provide a natural look and strength to front teeth.
Teeth in the back of the mouth must be strong enough to withstand great forces when we chew foods. Ceramic restorations are not strong enough. Porcelain fused to metal (PFM) provides a natural look, as well as durability. It is incredibly stain resistant, as well.
We will do an impression of the tooth. This shows the tooth's relationship to neighboring and opposing teeth. We will send your images and the impression to our lab, along with Dr. Fondriest's design plan. A temporary crown will protect your tooth while the permanent cap is created.
If you need a PFM, you'll want the best esthetic results. A high end cosmetic dentist will use porcelain butt joint margins. Front tooth crowns created in this way do not develop a dark hue at the gum line.
In most dental labs, poorly trained technicians create crowns on an assembly line. Our office works with world class dental laboratories that match different colored porcelains to natural enamel. Ceramists craft our crowns from natural looking porcelain that reflects light like natural tooth enamel.
Maintenance
Whether it is a full teeth makeover or a single ceramic crown, they should be cared for just like natural teeth. Regular dental visits are recommended. While the outer layer is durable, the surface can still chip or crack. To avoid hurting your new restoration, we think the false tooth should not be used to pry open objects.
The bone and gum tissue can decay or become infected. Make sure that you maintain your new restorations with good brushing and flossing.
Are you considering upgrading to more natural looking crowns?
Are looking for a dentist that will work with you to plan your smile? A dentist who will listen to your input? 
Dr. Fondriest can answer all your questions about cosmetic dentistry. He has many years of experience delivering seamless dental restorations and other beautiful dentistry. Cosmetic dental treatment planning with your agenda in mind is difficult to find. To schedule your meeting, please contact us at (847) 234-0517.