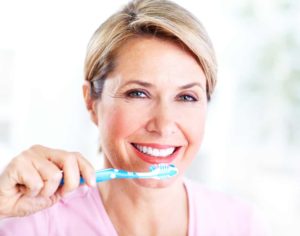 Preventive dentistry is one of the most important forms of dentistry. There's a reason why dentists are constantly reminding patients to brush, floss, and to come in for biannual checkups. But why are those things so important to oral health, and how can you take better care of your teeth at home? Those are great and important questions to ask. The good news is it's much simpler than you may think to take great care of your teeth, and it's also more important than you may realize.
Why Is Home Dental Care So Important?
Oral health is directly tied to your general health. Because infections and inflammation in the nerves and tissues in the mouth can spread to other parts of the body, heart disease and diabetes have direct correlations to oral health.
Chipped and missing teeth can also affect your ability to get proper nutrition, which is key to overall health.
Tooth, gum, and tongue problems can have adverse effects on your body's ability to fight infection, can cause lethargy, and other side effects. If ever you notice increased sensitivity, cracks or chips, inflamed, red or bleeding gums, please consult your dentist.
How Can You Take Better Care of Your Teeth?
Brushing, flossing and regular checkups are all crucial to ensuring oral health.
Brushing is important because it removes food particles from the teeth's surface. You should brush at least twice a day, preferably more than thirty minutes after meals, as food particles and the acid in many foods can wear down your teeth's enamel.
Consider using an electric toothbrush. Studies show it will do a better job.
Flossing is helpful because it's able to remove bacteria between the teeth that brushing leaves behind. You should floss twice each day, but if you choose to do so only once daily, make it at night, so bacteria and food particles aren't left in your mouth overnight. If you don't have the dexterity to floss, consider proxy brushing. These interdental brushes do a great job of cleaning between the back teeth.
Regular dental checkups and cleanings are your first line of defense against any burgeoning issues with the gums or teeth. Not all dental problems are easily detectible, which is why screenings are so important. You should see your dentist as often as he or she recommends, but at least every six months.
Biannual cleanings make each appointment faster, and prevents tartar buildup that can lead to developing cavities and other problems.
About Your Lake Forest, IL, Dentist:
Aside from providing dependable general and restorative dentistry services to our community, Dr. James Fondriest also holds respected academic appointments at the Pankey Institute in Key Biscayne, FL, and the Spear Institute in Scottsdale, AZ, and he is a former adjunct Associate Professor in the Department of Prosthodontics at the University of Florida Dental School. At Lake Forest Dental Arts, Dr. Fondriest combines his impressive array of experience with modern technology and caring, compassionate, knowledgeable staff, and we proudly serve patients from Chicago and all surrounding communities. To schedule a consultation, call our office today at (847) 234-0517.