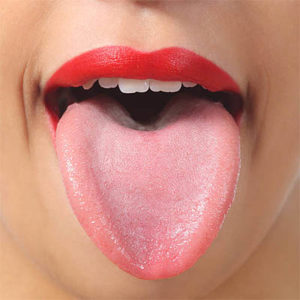 When discussing dental care, most people focus on their teeth. While bright, healthy teeth are vital for good dental health, don't overlook the tongue. Caring for the tongue is important. In addition to being one of the strongest and fastest healing muscles in the human body, the tongue helps maintain good oral hygiene. In today's blog, Dr. James Fondriest, discusses how your tongue helps preserve your smile.
Caring for Your Tongue
Without your tongue, you wouldn't be able to speak or taste. Like teeth, your tongue requires regular dental care. When brushing your teeth, always take the time to brush your tongue, as well. Brushing helps remove bacteria and food particles from the surface of your tongue. This promotes fresh breath and aids in preventing tooth decay.
Piercings
While popular, tongue piercings can have unforeseen consequences. Once pierced, your tongue is vulnerable to infection from oral bacteria. People often chip their teeth on the piercings, damaging teeth and exposing the sensitive layers of dentin beneath the tooth enamel to harmful bacteria. Tongue piercings also occasionally result in nerve damage and increase the risk of gum disease. If left untreated, gum disease can threaten the stability of your teeth. Before receiving a tongue piercing, always consider the potential risk.
Preventive Care
Brushing your tongue is just one example of preventive dentistry. Maintaining good dental habits help protect and preserve your smile. Always brush twice a day and floss once. Rinse your mouth with antibacterial mouthwash. These simple steps help cleanse the mouth of harmful bacteria and food particles. Checkups and cleanings are always essential to safeguarding your dental health. Checkups allow Dr. Fondriest to watch for the early signs of tooth decay or gum disease and prescribe appropriate treatment before these issues require costly and invasive procedures.
Part of caring for your tongue is getting regular checkups
Interested in obtaining a beautiful smile free of stains or decay? Dr. Fondriest offers our Lake Forest Dental Arts patients an array of cosmetic dental procedures to improve their smiles. Call your Lake Forest cosmetic dentist at 847-234-0517. Our office welcomes patients from Lake Forest and North Shore suburbs near Chicago.