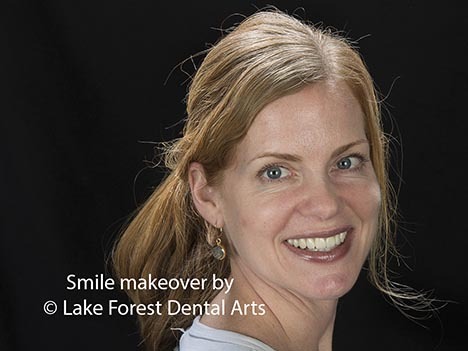 When you take a look at your own smile and then the smile of someone else, you will notice that even though smiles are all quite similar – they are also all extremely unique. In some cases, you may find that you were born with a smile that you think suits your features quite nicely. However, cosmetic damage may cause you to seek improvements. Other patients feel they were not dealt such a lucky hand and wish they could do something to achieve a smile that better harmonizes with their overall appearance. Fortunately, whatever goal you are attempting to achieve, we can transform your smile with dental cosmetics. To assist you in feeling confident about making the choice to improve the beauty of your smile, we encourage you to consider the following:
Your Smile Reflects Who You Are
Are you struggling to hide your dental imperfections? Though we would all love for it to be true that it's only what's on the inside that counts, the way you look tends to speak volumes. Onlookers often make quick judgments and assumptions. You may even find that the way your smile looks greatly influences the way you feel about your self worth and your ability to succeed. For instance, your teeth may have become stained over the years due to natural aging but you feel it simply looks like you do not properly care for your teeth. Fortunately, dental cosmetics can make improvements so you feel like the outer you better allows your personality to shine through.
When planning your new smile, a trained cosmetic dentist will first follow a technology based and mathematical planning process. Standard golden proportion ratios are compared to your existing measurements. Your dentist lists all variations from normal there are in your smile. All variations have treatment options. It is up to you and your dentist to decide what will be addressed.
We Can Address Your Needs
Are you concerned that your needs will be too complex? Perhaps you are not quite sure what your needs are but you know that something must change. To make sure that our diverse set of patients has access to the treatments necessary to offer personalized, unique care, we offer a full menu of cosmetic dentistry treatments. Look over the following for a clearer idea of what you can expect:
Porcelain Crowns
Porcelain Veneers
No-Prep Veneers
Cosmetic Bonding
Gum Lift
Whitening/Bleaching
Artistic Dentistry
Dental cosmetics could make your smile even prettier
When was the last time you loved the smile staring back at you in the mirror? If it has been years, if ever, then it's time to discover how a cosmetic dentist could help. Dental cosmetics involves creating a customized series of cosmetic treatment to help drastically improve the appearance of a smile that has either been damaged by years of wear, or had visible flaws to begin with. While some smiles can be improved with a single form of cosmetic treatment, many patients may require a unique combination of treatments in order to achieve their ideal smiles. This is where an artistic dentist can be invaluable in helping you achieve the kind of smile you have been dreaming about.
Know the Types of Treatment, and How They Can Be Combined
Are veneers the first thing that comes to mind when you hear the term, "Dental cosmetics?" You're not alone. Veneers have long been one of the most popular forms of cosmetic treatment, because of how comprehensively and quickly they can improve a smile. Veneers can be used to hide permanent staining, gaps between teeth, and to correct teeth that are disproportionally small or misshapen. And, because porcelain is strain-resistant and incredibly strong, veneers can often last more than a decade, with proper preventive care.
Bonding and contouring can offer similar results to veneers, but at a fraction of the cost. That's because bonding is completed by the dentist, by sculpting a composite resin material onto the teeth to create a more uniform smile.
Of course, if the only issue with your smile is staining, professional teeth whitening can often be enough to enhance the smile. By removing years of stains, whitening can provide a much brighter and more beautiful smile.
Gum lifts are more invasive than other cosmetic treatments, but they can help improve the appearance of the smile by removing excessive gum tissue.
A cosmetic dentist that specializes in artistic dentistry can also recommend unique combinations of treatment in order to achieve a patient's ideal smile, such as whitening and bonding or contouring then veneers.
Learn more about dental cosmetics
Aside from providing dependable general and restorative dentistry services to our community, Dr. James Fondriest also holds respected academic appointments at the Pankey Institute in Key Biscayne, FL, and the Spear Institute in Scottsdale, AZ, and he is a former adjunct Associate Professor in the Department of Prosthodontics at the University of Florida Dental School. At Lake Forest Dental Arts, Dr. Fondriest combines his impressive array of experience with modern technology and caring, compassionate, knowledgeable staff, and we proudly serve patients from Chicago and all surrounding communities. To schedule a consultation, call our office today at (847) 234-0517.