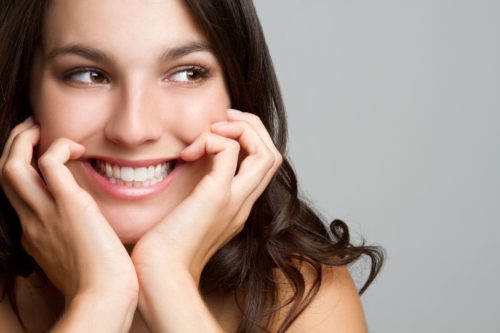 No matter what your cosmetic goals are, Dr. James Fondriest can customize a treatment plan to help you reach them. One very affordable and effective cosmetic treatment uses dental bonding. The composite resin can be artfully molded over a tooth to conceal a wide range of issues. 
What is dental bonding?
Dental bonding is a tooth colored composite resin that contains fine bits of minerals and sand in it. Dental bonding is a procedure in which plastic material that closely matches the color of the tooth is applied in or on top of the tooth surface. When plastic material is applied, it is in a pliable form. It can be artistically shaped into any form and then hardened with a special light. The light activates chemicals that bonds the material to the tooth.  If you have had tooth colored fillings placed, you have already had a tooth bonded. It can be used to fill a decayed tooth or to modify shapes or contours of your teeth.
Adhesive dentistry has been around since 1955. The cosmetic option has been refined over the decades. Today, the cosmetic treatment is very reliable and delivers nice results. 
Using white filling material is a procedure that is possible, in part, due to advances in acid etching. Etching allows the resin material to gain a strong attachment to the enamel surface.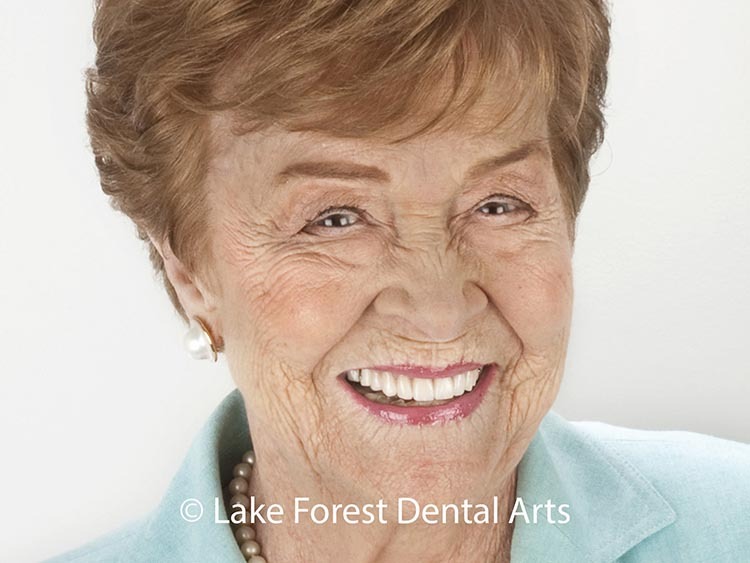 How does it work?
Dental bonding is a very simple procedure (similar to filling a cavity), and the cost is low. The cosmetic dental procedure takes well under an hour. Sometimes, the process can be completed in under half an hour. One of the benefits of this treatment option is that it can be reversed. 
Unlike porcelain veneers, parts of your natural tooth will not have to be removed. Because it is not invasive, you will not have to numb the area. 
First, your doctor will carefully clean the surface of your tooth. Once your tooth is cleaned, a special liquid will be placed to open the pores of your enamel. This allows the white material to grasp the surface of your tooth.
The color of the material will then be matched to blend in with your teeth. Then, Dr. Fondriest will begin the procedure in which a tooth colored material enhances the shape of your tooth. Once your tooth has been reshaped, a special light (ultraviolet light) will be used to harden the material. 
What can dental bonding treat?
This treatment can fix gaps between teeth. The process is similar to crown lengthening. The resin material will be placed to fill in the space between adjacent teeth. Steps will be taken to ensure that the final results blend well.
Large gaps may require one or more veneers to be placed. 
If you have a discolored tooth, composite resin can be placed over those areas. One common type of discoloration is white patches. Red wine, coffee tea, and other items can be addressed with dental bonding. 
Minor chips are easily treatable with this procedure. No one will know you had a chipped tooth once you have had the resin placed. 
Who is a candidate for dental bonding?
Bonded teeth tend to stain and loose their shine after 5 years of service. You can expect repairs will be needed after 7 years. If you are looking for stain resistant cosmetic results, you may be a better fit for porcelain veneers. When comparing bonding with veneers, the porcelain veneers will last much longer. The shells will also last longer than plastic resin will, but the option comes with a higher cost. Some shells require the removal of small amounts of enamel.
If you only suffer from discoloration, you may be a better candidate for professional teeth whitening. Home bleaching can give you quick results. The best results may require a few weeks of at-home treatments. 
You may also be a better candidate for dental crowns that completely encase your tooth is a cap. Porcelain crowns offer natural results that match your adjacent teeth. The cosmetic alternative is strong and often last longer than resin. 
Working with an experienced dentist is one of the best ways to ensure your restorations last for years. He will check your cosmetic work during follow-up visits. 
Schedule Your Cosmetic Treatment Today
Our doctor has helped many of his patients realize the smile of their dreams using dental bonding. Do you have small blemishes such as old amalgam fillings that you wish to address? We invite you to call us at (847) 234-0517 so we can schedule your cosmetic consultation. We accept all types of dental insurance so the cost of dental treatments may be low. 
The American Dental Association states that articles such as this are not a substitute for professional advice, diagnosis, or treatment. The ADA recommends that you see a dentist for further clarification.