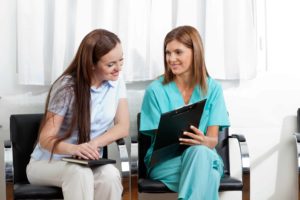 Second opinion dental appointments can help in many circumstances. Seeking out the input of an expert in cosmetic dental work can help you develop a clearer picture of how you can enjoy remarkable smile improvements. You can also seek another qualified perspective if there is some uncertainty on how to proceed to address a situation. Our office is proud to serve as a referral destination for patients looking to learn more about how they can make the most improvements to their smile. We offer an artistic approach to smile design, one that aims to make the most valuable possible improvements to how you look.
Receive Expert Input From A Practice With A Deep Knowledge Of Advanced Dental Work
Expert input for something like cosmetic work can be a great resource for many patients. These visits can be recommended if your normal dentist is less familiar with cosmetic procedures, or simply has less access to necessary support (like a qualified dental ceramist). A specialist's recommended plan for smile improvement can help you see a clear path to a real esthetic transformation.
With The Right Planning, You Can See Dramatic Improvements Made To Your Smile
Cosmetic improvement can be as straightforward as simply making your smile whiter, but the right treatment can do significantly more to change your appearance. An artistic approach to treating your smile can involve addressing the condition of teeth, or their size – your dentist may even see a need to concentrate efforts on the area around your teeth. To capture the deepest understanding of how to make improvements, your dentist can make a detailed assessment of your smile, and the many different factors that can its quality.
Talk To Us About Receiving A Second Opinion Appointment
If you are looking for a qualified perspective on cosmetic work, we can be of great benefit. Our office offers many of the most popular cosmetic dental procedures and welcomes patients looking for a second opinion appointment to discuss advanced care. We offer a range of dental services to patients from Chicago and all surrounding communities. To schedule a consultation with us, call our office today at 847-234-0517.