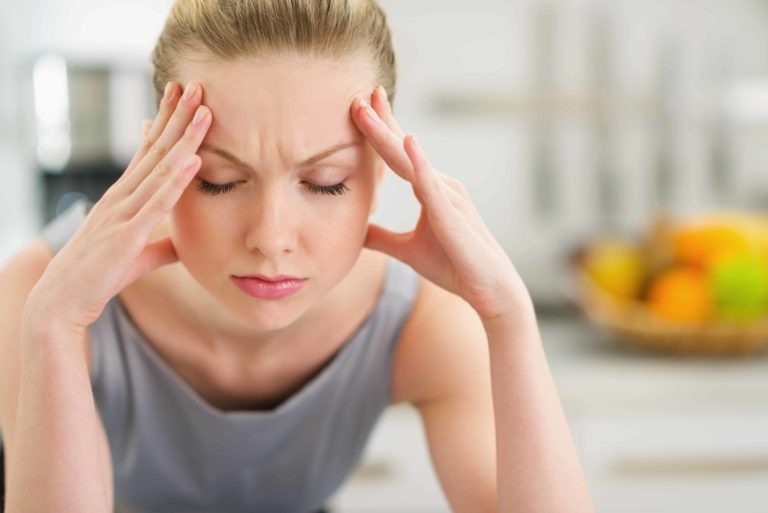 Experiencing frequent headaches can be frustrating, inconvenient, and – of course – uncomfortable. One reason some patients will experience regular discomfort is because of TMJ disorder. When you have issues with your jaw joints, the discomfort can reach your neck, your face, and your head. If you grind your teeth as a result of TMJ discomfort, you can aggravate the problem, and potentially suffer dental damage. Talking to your dentist about these problems can lead to beneficial TMJ treatment. By targeting the problem, and addressing it, you can enjoy real relief from problems like chronic headaches.
Recognizing And Treating TMJ Dysfunction
Your dentist can work with you to determine the severity of your TMJ dysfunction, and talk to you about proper treatment. Managing the problem with the appropriate therapy can reduce your discomfort, and improve your jaw function. Many patients will have a night guard provided for them. The guard will help keep your jaw joints in a position that is more comfortable, helping to relax the muscles.
If Your TMJ Dysfunction Involves A Grinding Habit, It Can Put Your Smile In Jeopardy
When you develop a habit of grinding your teeth, you can cause pain, and put your smile in real jeopardy. Addressing TMJ dysfunction can include treating your grinding habit. The constant grinding often associated with TMJ can cause tooth sensitivity.
If you have experienced damage to your teeth, the right dental treatment can restore your smile to good condition. Many individuals who have been treated for a teeth grinding habit, and want to address wear and tear, can make terrific changes with porcelain veneers. If you need a treatment that will protect a more significantly damaged tooth, you may need to have a dental crown placed.
Learn what your grinding habit does over time
Our background in this condition provides us with the kind of expertise that can help you recover from ongoing discomfort. Our office is committed to helping patients of all ages enjoy their best smiles. We serve the families of Chicago and  surrounding communities. To schedule a consultation, call our office in Lake Forest, IL, today at 847-234-0517.