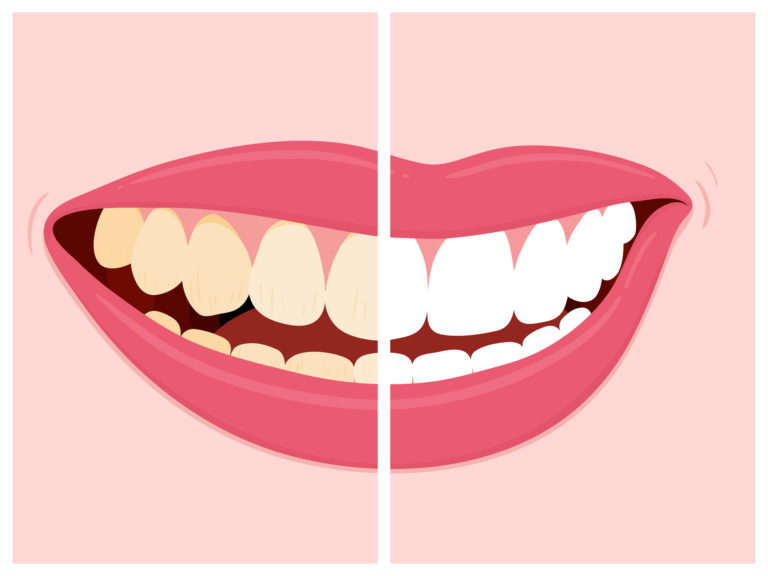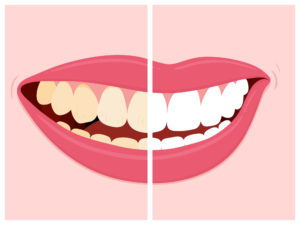 There are many foods that stain teeth. Everyone wants a beautiful smile, and bright teeth are a big part of the package. That's why products like at-home teeth whitening systems and whitening toothpaste are so popular. But many of the foods and drinks we consume can make our teeth dark and take away from their beauty.
What Are Some Common Foods That Stain Teeth?
There are plenty of foods that contribute to tooth discoloration. Here are a few of the most common:
Popsicles: This cold treat is a joy on a hot summer day, but the dyes they contain color your teeth. They're all also packed with sugar and, of course the coldness opens up the pores in your teeth. Eat fresh frozen fruit or popsicles made of real fruit (with no food coloring) instead.
Soy Sauce: It's in fried rice and stir-fries, and it's a perfect companion for sushi, but soy sauce clings to your teeth, causing discoloration.
Balsamic Vinegar: Like soy sauce, balsamic vinegar drizzled on food will cling to and stain your teeth. Luckily, salad is a perfect companion to balsamic vinegar. Leafy greens, like lettuce and spinach, form a protective layer on your teeth to prevent staining.
Tomato Sauce: Along with being highly acidic, tomato sauce, like soy sauce and balsamic, clings to your teeth. Eating salad before your pasta or pizza can protect your teeth.
Blueberries: Blueberries are full of antioxidants, which keep your teeth and body healthy. But the stains they cause don't do your teeth any favors.
Other offenders include beets, which are high in nutrients and pigments, and curry (specifically the turmeric in curry), which makes Indian food tasty and your teeth yellow. Both foods are beneficial to eat, but you should brush your teeth within an hour of eating them. Rinsing your mouth with water immediately after eating will also help cut down on stains.
Foods That Boost Dental Health
Just as there are foods that stain teeth, there are also foods that actually boost oral health. Combining tooth staining foods with foods that clean or protect teeth (like carrots, celery, spinach, and apples) will also dilute any staining power. Some of these foods include:
Fresh produce: Melons, cucumbers, and peppers are all excellent choices. Citrus fruits also contain a high amount of Vitamin C, which decreases inflammation and boosts gum health. (Just remember to swish with water after eating acidic foods, as they can damage the tooth enamel over time.)
Dark leafy greens: Foods like broccoli, cauliflower, kale, collards, and swiss chard are packed with vitamins and minerals. High levels of Vitamin A, magnesium, phosphorus, and calcium help strengthen bones and boost dental health.
Root vegetables: These crunchy veggies help clean teeth naturally and break apart stains. Examples include turnips, carrots, rutabagas, jicama, and radishes.
Tips to Avoid Tooth Discoloration
There are things you can do to prevent tooth staining from the foods you eat. Here are a few helpful tips and tricks:
Always rinse your mouth out with water after eating or drinking. This helps wash away debris and acids that can lead to discoloration. the worst drinks are coffee, tea, sports drinks, and red wine.
Wait approximately 30 minutes after eating, then brush your teeth. Brushing too soon after eating can actually damage the tooth enamel. It's best to wait about a half an hour.
Drink liquids through a straw. This will minimize contact and keep the liquids off of your teeth. Know and consider limiting the five  main stain causing drinks.
Visit your dentist regularly for cleanings and exams. Routine cleanings will keep your teeth healthy and looking great. Your hygienist can polish away troublesome stains using a special paste and rubber cup.
Types of Dental Staining
It's important to note that not all tooth staining occurs because of certain foods and beverages. Sometimes genetics can cause the teeth to have a dark color. The teeth can also become more yellowed with age. Extrinsic stains are caused by the foods we eat and drink. Intrinsic stains are the result of genetics or dental trauma.
Options beyond avoiding foods that stain teeth
If you have dental discoloration, talk to your dentist about treatment options. If teeth whitening isn't an option for you, there are other cosmetic treatments that can conceal minor imperfections, such as dental bonding or veneers.