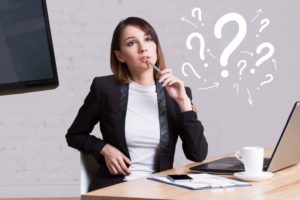 Have you spent several months avoiding some of your all-time favorite foods and drinks, all because of dental sensitivity? Hot beverages, like coffee, and cold treats, like ice cream, can be particularly hard to enjoy when you are suffering from dental sensitivity, which is often brought about by undiagnosed dental problems. Fortunately, restorative dentistry makes it possible to rebound from many dental issues, with comfortable and often even confidence-inducing results. So, if you are struggling with a dental problem, it's time to learn how a restoration like a dental crown could be the ideal solution for your smile!
Protect Fragile and Damaged Teeth
Crowns are important because they serve to help protect fragile or even badly damaged teeth. This could mean a tooth impacted by a deep cavity or infection, or it could mean a tooth that has become chipped or cracked, perhaps while chewing on a piece of ice or other hard substance, or possibly due to trauma, such as a sporting accident or injury.
Fortunately, modern dental crowns are a wonderful way to protect fragile or damaged teeth, while also helping to improve comfort. They do this by preventing exposure of the sensitive interior of the tooth to bacteria or food particles.
That said, crowns are not only durable protection, but they can also be made to look natural.
Enjoy a Natural-looking Smile Solution
For this reason, if you are in need of restorative treatment, a crown could be ideal. Crowns are designed for durability, so that they can provide excellent protection against further decay or even infection, but they're also made to look like natural teeth, allowing for confidence when smiling.
Does Your Smile Need Restorative Treatment?
Schedule a restorative consultation with Dr. Fondriest by calling Lake Forest Dental Arts at (847) 234-0517. We welcome patients from the North Shore area of Chicago, including Winnetka, Highland Park, North Brook, Glenview, and the surrounding communities.