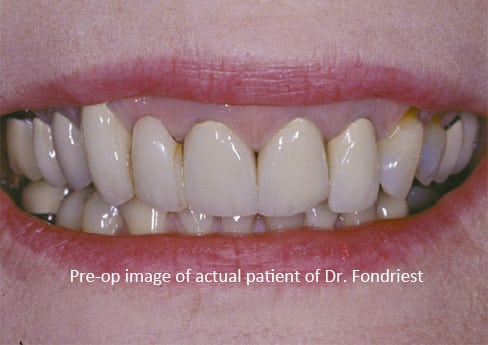 Before
Dentistry that does not last

The crowns and bridgework that had been completed only 5 years earlier was chipping, had gum recession, and had exposed metal margins. Frequently, dental implants are now used to replace missing teeth. When there is not enough room in the jaw to place an implant or the patient does not want to have an implant, fixed (non-removeable) bridgework can be used.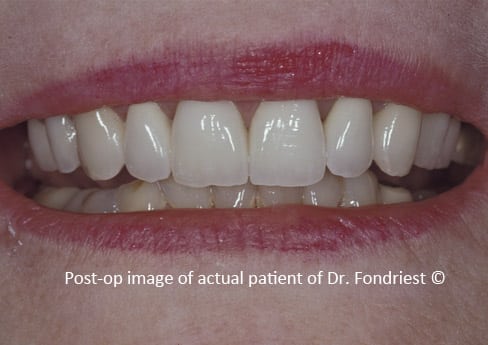 After
Bridgework as alternative to implants

Rather than having implants placed where she was missing front teeth, the patient elected to have a new porcelain on gold (PFM) bridge with PFM crowns placed on all of her other upper teeth. The patient brought in a picture of how she wanted her new upper teeth to be shaped.