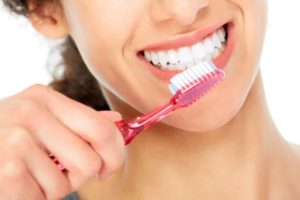 Do you want to avoid the dental problems you experienced last year? Are you interested in maintaining a beautiful smile, now that you have finally had your braces removed, or competed professional teeth whitening? Whatever your most pressing reason for striving to take care of your smile, this year, the answer is the same: preventive dental care. Preventive care, including daily hygiene and regular professional cleanings are essential to maintaining healthy teeth and gums. Of course, you probably already know to brush your teeth and to schedule cleanings. So is there more that can be done to truly care for your smile? The short answer is "yes!"
What More Can You Do?
There are actually a number of simple and effective ways to take great care of your oral health. If you are already brushing your teeth twice a day, without fail, your dental care is off to a great start.
But here is what else you could be doing to talk even better care of both your teeth and gums:
Drink plenty of water throughout the day. This keeps your mouth (and whole body) hydrated, and also help prevent plaque buildup.
Eat lots of nutrient-rich foods, like fruits, vegetables, and dairy. These are good for building strong bodies and strong teeth. Plus, they can help you avoid less smile-friendly foods.
Avoid overly sugary, starchy or sticky foods (gummy bears are some of the worst). Alcohol and caffeine can also be dehydrating, leading to dry mouth, which is bad for your teeth and gums. So limit your consumption of these beverages, and stick to water as much as possible.