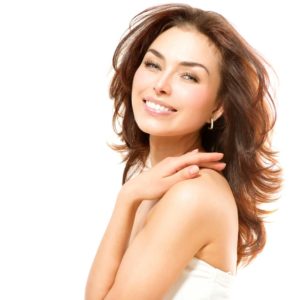 Are you looking for the safe way to whiten teeth? Are you tired of trying, in vain, to hide your smile when out with friends? Tired of shying away from selfies and other photo ops, because you are too embarrassed to show your deeply stained teeth? If so, you may have already scoured the internet looking for home remedies or over-the-counter products that can give you the kind of dazzling white smile of which you've been dreaming. But for many people the answer to deep tooth staining isn't a product purchased at a store or online; it's a trip to their dentist's office for professional teeth whitening.
Why Bleaching Is Popular
Perhaps it started before ABC's Extreme Makeover, but the show definitely fed into the public's obsession with youthful beauty. There is  nothing wrong with wanting to look young, vibrant, and beautiful. However, when you compromise your health in the name of beauty, your priorities need an adjustment.
As humans age, our porous tooth enamel soaks up stains from foods, beverages, tobacco, and other substances. During youth, teeth are white – pearly white, in fact. To look younger, many people turn to over-the-counter or dentist-administered teeth whitening systems. If you follow the manufacturer's instructions for using home whitening kits, and if you follow your dentist's recommendations for whitening treatments, you should enjoy awesome results.
The Problem with Over Bleaching
However, many people become addicted to wanting a brighter, and brighter, and brighter smile. They over-use home whitening and visit multiple dentists for teeth whitening more often than is recommended. The results can be painful.
Over-bleaching your teeth can allow chemicals to wear down the protective layer of enamel on your teeth. Chemicals in bleaching can cause a burning sensation of the gums and other soft oral tissues. In some cases, temporary or permanent, intense tooth sensitivity occurs. The sensitivity ranges from mild to excruciating. Though most sensitivity is caused by temperature or pressure, bleachorexics sometimes complain of sensitivity to sound and air.
Responsible Teeth Whitening
Because of its ease and results, teeth whitening is the most popular cosmetic dental procedure. Dr. Fondriest suggests dentist-administered home whitening kits. He prescribes the FDA- and ADA-approved Night White and Day White systems by Discus Dental. Before prescribing treatment, however, Dr. Fondriest will assess your teeth and oral health. Night White and Day White come in varying strengths, so the doctor will evaluate your tooth discoloration prior to recommending treatment. Because of dehydration and resulting tooth sensitivity caused by some in-office bleaching, Dr. Fondriest does not recommend one-visit teeth whitening.
Are over-the-counter products safe ways to whiten teeth?
While there are many products available over-the-counter, that claim to lighten teeth, many of these are really only designed to create minor lightening, and often only over extended periods of use. Toothpastes and mouthwashes, for instance, spend such little contact with the teeth that most are unable to lighten teeth by more than a few shades, and even this may take months to achieve.
When considering any OTC product, it's also important to check for a seal of approval from the American Dental Association, to make sure the product is safe for your teeth. You will also need to follow the directions provided, as overuse can lead to enamel erosion. In the case of home remedies, most are actually too abrasive to be safe for teeth, even though they may rely on what seem like safe, natural ingredients.
How Is Professional Whitening Different?
Sure, over-the-counter options like whitening toothpastes and strips promise to give you a glowing smile. But most products you'll find on the aisles of the drugstore or grocery store are not designed to provide dramatic results. For many patients, especially those hoping to achieve dramatic whitening fast, professional whitening is a great solution. That is because cosmetic dentists are able to provide whitening products that are specifically designed to drastically lighten teeth, both safely and efficiently.
If you want to help really turn back the clock, by erasing years' worth of stains, professional whitening treatment is often your best option. That's because your cosmetic dentist can provide you with prescription-grade whitening products, as part of a customized treatment plan designed to give you dramatic results without causing sensitivity or discomfort, the way some home remedies and drugstore products can.
Perhaps best of all, a trip to the cosmetic dentist can also provide you with great tips how to keep that gorgeous smile of yours looking its best for the long haul. And if, as you've aged, you've noticed other imperfections with your smile, such as a "gummy" smile or worn edges, your cosmetic dentist can help address those concerns as well, helping give you the kind of dreamy smile you've long used to charm hearts.
Interested in safe ways to whiten teeth?
Want to smile confidently again? Find out how cosmetic dentistry could help. Call us today at 847-234-0517 to schedule a cosmetic consultation. We serve residents of Chicago and all surrounding communities.