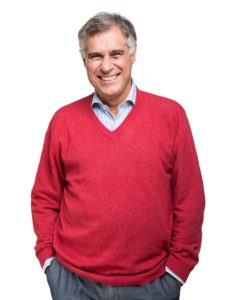 When was the last time you sat down to enjoy a meal, without fear that your denture would shift about uncomfortably as you tried to chew? What about smiling? Does it feel like ages since you actually smiled confidently, without feeling concerned that your friends or family would fixate on your incomplete smile? If so, it could be time to talk to your prosthetic dentist about how prosthetic treatment could help to complete your smile both beautifully and securely. Dental bridges and dental implants, for instance, are just two of the many prosthetic options available, that can help to inspire confidence after adult tooth loss.
The Good News Is That Your Smile Can Be Completed!
Perhaps the beset news about modern dental prostheses it that they can be used to complete a smile both functionally and cosmetically. Dentures are one fast and affordable prosthetic option. That said, many patients find that they can shift uncomfortably during meals, particularly without the use of adhesives.
Dental bridges and dental implants provide more stable options, which can often inspire even more confidence, and improve comfort, as well.
Enjoy Confidence with a stable Bridge or Implant
Dental bridges rely on crowns affixed to remaining teeth to help stabilize a replacement tooth, such as a pontic or even a partial denture. Dental implants, however, are held securely in place thanks to a mimic tooth root that is surgically inserted into the jaw. There, it creates a permanent base on which a replacement tooth can be affixed.
Ready to Replace Your Missing Teeth?
Many patients find they can maximize the beauty of their natural smiles with cosmetic treatments. Prosthetic dental treatment can help to complete a smile after tooth loss. You can schedule your prosthetic consultation with Dr. Fondriest by calling us at (847) 234-0517. We welcome patients from the North Shore area of Chicago.