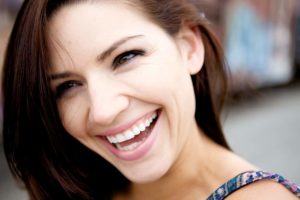 Did you know that repairing teeth with bonding is a fairly easy thing? Patients visit us for a long list of reasons when it comes to cosmetic imperfections. One patient may dislike the shade of his or her teeth, while another is struggling with an open space as the result of tooth loss. Fortunately, if your concern is that you are tired of dealing with minor imperfections that can be addressed with additional tooth tissue, we have the cosmetic treatment for you. Cosmetic bonding is considered an additive treatment that places what appears to be more tissue where you need repairs, filled-in spaces, or added length. While you may already feel confident about choosing bonding for your needs, you may have some additional questions about the process. Learn more with the following explanations:
About Composite
Understanding cosmetic bonding first relies on becoming familiar with the material we will use. One of the benefits of composite bonding is that it is repairable. We can offer you repairs with the use of composite. This synthetic acrylic-resin material offers great versatility and a natural-looking finish. First, we can manipulate composite to address your needs. We may mold it to replenish missing tooth tissue (such as in the case of a chip) or to extend a tooth that appears too short. We may also place a thin layer over a problem tooth's surface to cover up blemishes like stains and minor cracks. Even better? We will color-match the shade of the composite so it blends beautifully with your natural tooth tissue.
It is important to note that composite resin has a shorter service life. When comparing bonding vs veneers, porcelain veneers will last longer and look better.
Repairing Your Tooth
Now you know about composite – here's how we use it in cosmetic bonding: We will create the structure we need by sculpting the material. Once we have improved your needs (perhaps filled spaces between teeth, lengthened a tooth, or made minor tissue repairs) we will set the material with a curing light. This will be completely comfortable and take a matter of moments. Then, we will restore the shine to your entire tooth and create a uniform finish by polishing the bonded and natural area.
Learn more about repairing teeth with bonding
Aside from providing dependable general and restorative dentistry services to our community, Dr. James Fondriest also holds respected academic appointments at the Pankey Institute in Key Biscayne, FL, and the Spear Institute in Scottsdale, AZ, and he is a former adjunct Associate Professor in the Department of Prosthodontics at the University of Florida Dental School. At Lake Forest Dental Arts, Dr. Fondriest combines his impressive array of experience with modern technology and caring, compassionate, knowledgeable staff, and we proudly serve patients from Chicago and all surrounding communities. To schedule a consultation, call our office today at (847) 234-0517.
Dr Fondriest is a Nationally recognized and highly sought after cosmetic dentist serving clients from throughout the United States