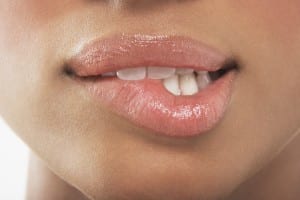 Are you unhappy with your smile, but you've put off seeing your dentist because you think improving your teeth is either unaffordable, or will take too long to see results? Did you know that cosmetic tooth bonding can be a quick way to resolve many issues, such as chipped, stained or disproportionally small teeth? Through the use of tooth-colored composite plastic material, we are able to create uniformity in your smile without the use of expensive porcelain crowns or veneers. In as little as one visit, you could like your smile again.
What Issues Can Bonding Address?
Bonding can be used to fill a cavity, or sculpted to improve the shape of a jagged, chipped or broken teeth. In many cases it can even be used to fill gaps between the teeth, or to cover permanent stains.
It's safe for children and teens, as well as adults, so it may be a great temporary solution to a chipped tooth if the patient's teeth are still deciduous, or what are commonly referred to as "baby teeth."
Am I a Candidate for Cosmetic Tooth Bonding?
During consultation we will address both your cosmetic concerns and the underlying causes for those problems. If your overall oral health is good, and we think that bonding can create lasting results for you, we may be able to complete the treatment in a single visit, and often without the use of anesthesia.
Smokers and heavy coffee drinkers are not great candidates for bonding, as the material used in bonding is not as stain-resistant as the porcelain used for crowns and dental implants.
Patients with bite issues may also be better suited for other cosmetic treatments, as the bonded teeth will be more prone to chip than the porcelain alternatives.
Learn more about what cosmetic tooth bonding can do for you
Are you struggling to hide your dental imperfections? Aside from providing dependable general and restorative dentistry services to our community, Dr. James Fondriest also holds respected academic appointments at the Pankey Institute in Key Biscayne, FL, and the Spear Institute in Scottsdale, AZ, and he is a former adjunct Associate Professor in the Department of Prosthodontics at the University of Florida Dental School. Dr. Fondriest combines his impressive array of experience with modern technology and caring, compassionate, knowledgeable staff, and we proudly serve patients from Chicago and all surrounding communities. To schedule a consultation, call our office today at 847-234-0517.