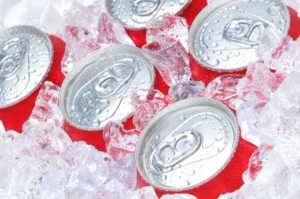 Do sodas and other acidic beverages affect cosmetic dentistry? After you receive cosmetic dental work, you can feel excited to share your improved smile with everyone. People who make esthetic improvements to their teeth can feel a boost in their confidence levels, and that confidence can have personal and professional benefits. Even if you elect to receive cosmetic work before an important date, you should hope for the results to last as long as possible. How can you make sure this happens? Will you need to make drastic choices to your daily life? You can be relieved to know that the results you enjoy can be long-lasting, but you should be mindful of certain matters. By limiting beverages like coffee, tea, red wine, and soft drinks, you can have an easier time preserving improvements to your smile.
Maintaining Cosmetic Improvements
Coffee, tea, red wine, and soft drinks make it more difficult to preserve improvements to your smile. It is best to limit acidic beverages such as sodas with cosmetic dentistry. The cosmetic treatment you select can affect how easy it is to manage your improvements. With porcelain veneers, you will have durable porcelain shells that are affixed to the front of teeth. Veneers provide an impressive degree of durability, and can resist stains. While you can certainly enjoy lasting changes from a professional whitening treatment, you can accumulate enamel stains after treatment that impact your results.
Finding The Right Treatment To Make Your Desired Cosmetic Improvements
How do you know which cosmetic procedure is the right approach for your smile changes? Your dentist offers several treatments, and they can provide many benefits. To learn which procedure might be ideal for you, set up a consultation. In addition to planning and performing treatment, our practice can offer second opinion consultations, to help you make sure your plan for improvement is the right one.
Learn more about how Sodas affect your cosmetic dentistry
At Lake Forest Dental Arts, you can make great changes to your smile when you undergo cosmetic dental work. Our practice is proud to offer a great approach to cosmetic care, and can help you make striking improvements. We also help patients looking to restore problems, or who need to replace lost teeth. To schedule a consultation, call our office in Lake Forest, IL, today at 847-234-0517. We also proudly serve residents of Chicago and all surrounding communities in the Chicago Metro area.