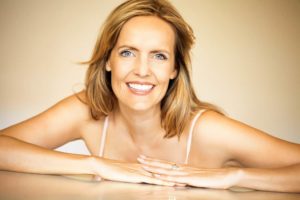 Dental bridges and dentures are popular forms of dental prostheses, because they represent relatively fast and affordable ways to complete the smile after tooth loss. Unfortunately, many patients find that dentures can shift annoyingly, and often uncomfortably, during meals. Fortunately, dental implants are a more secure way to address tooth loss, one that can inspire even greater confidence, while also improving comfort. Ready to learn whether or not an implant could be the ideal form of dental prostheses for you?

What Makes Implants So Unique?
Dental implants are considered the most permanent and secure prostheses available, because of the unique way they help to replace both a missing tooth and the healthy tooth root that once served to hold it in place. Dental implants manage to do this through the use of a biocompatible mimic tooth root, that is surgically placed within the jaw, where soft tissue can grow right around it in a process called osseointegration.
This process helps to create the most natural base for a replacement tooth to be affixed, one that allows for comfort and security when chewing, but also confidence when smiling.
Yet this mimic root does even more than just serving to hold the prostheses in place. It also helps to supply nutrients to the jaw, which helps it to retain its structure. Implants can be used to replace a single lost tooth, or in conjunction with a bridge or dentures, to help address several lost teeth.
Not all patients make great candidates for dental implants. It's imperative the smile first be healthy, before an implant can be placed. To determine if an implant could be the right solution for you, schedule a consultation with your prosthetic dentist.
Prosthetic Dentistry Could Complete Your Smile
Don't settle for an incomplete smile or an ill-fitting denture, when prosthodontics make it possible to completely and confidently rebound from tooth loss. Call Lake Forest Dental Arts in Lake Forest, IL, today at 847-234-0517 to schedule a prosthetic consultation. Lake Forest Dental Arts serves residents of Chicago and all surrounding communities.